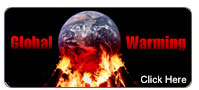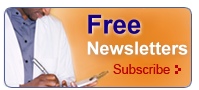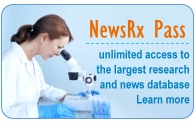 NewsRx also is available at LexisNexis, Gale, ProQuest, Factiva, Dialog, Thomson Reuters, NewsEdge, and The Wall Street Journal Professional Edition.
This site complies with the HONcode standard for trustworthy health information:
verify here.




The NewsRx Competitive Intelligence Database (CID) delivers to your desktop each week custom search results of the latest competitive medical research and healthcare business news in formats you can easily import into your own data warehouse systems or share within your company.

Each week, track the current news and research by companies or institutions, drugs or drug candidates, disease or condition, medical device, clinical trials, FDA and other regulatory actions, mergers and acquisitions, marketing and licensing deals, drug development collaborations, patents, financials and personnel changes.



The NewsRx Competitive Intelligence Database plugs the current information gap present in traditional drug development pipeline databases. Information in these databases can be six weeks to six months old by the time it gets to you.

With the NewsRx Competitive Intelligence Database, you stay on top of the latest news and developments. It's compiled weekly, pre-search and delivered to you in formats you can quickly incorporate into your planning and strategizing.



Set up as many profiles as you like, change them as often as you like. Each week you will receive the results, pre-searched and ready to import into your corporate tracking systems. You can email your results within your company, or extract your data in text or XML formats to incorporate into your own information systems.

Forget the hours spent scouring individual news sources. NewsRx has done it for you. Each week, we produce thousands of articles taken from coverage of more than 4,000 peer-review journals, industry meetings, news wires, purchased databases, internet sites and press releases.



The Competitive Intelligence Database puts the power and comprehensiveness of the largest weekly current medical and research news database at your finger tips, and in pre-searched profiles that save you the hundreds of hours it would take to gather the same data and catalog it appropriately.

Instead of tediously reviewing news wires, web sites, and expensive online information sources to gather full-text articles that you then have to sort and store individually, the NewsRx Competitive Intelligence Database delivers more of this current news pre-sorted and pre-cataloged according to your specifications.



Each week, you will receive an email notifying you that your new search results are ready. Just click on the email link and you're instantly at your profile results. You're free to download and share these results within your company subject to our liberal Terms of Use.

We give you the tools to manage and distribute your data. You can save and distribute only the data you wish. And you never lose data. The Competitive Intelligence Database can regenerate any week's results simply by specifying the date.



Sign up for a free, six-week trial


Be sure to provide a valid email address. We will send an email to the address you provide with your login information and a link to access the CI Database.